Selected sculpture

(please scroll down for more works)

"Blink blink, says the right eye once I slap my own cheek", 2023
Solo exhibition at the Light Harvesting Complex, Vantaa



Photo: Sara Blosseville, Light Harvesting Complex



Text: Iisa Lepistö

More images from the exhibition from the Light Harvesting Complex webiste.




"Veiston pyöreä aika, kaiken lineaarisena näyttäytyvän keskellä", 2022-2023

Nuoret2023, Gallery Hippolyte, Helsinki

https://www.hs.fi/kulttuuri/art-2000009572254.html

(Paintings on the gallery walls by Timo Andersson)



Photos: Milla Talassalo




Bite to Enter, Lick to Vanish (2023)

https://kubaparis.com/submission/320258

Red sandstone combined with hand washed lambswool.



Other works in the room by: Frank Brümmel (stone carvings on top of the chairs), Isto Rahkola (on the wall) and Cameron Awkward-Rich (text work, pile or papers on the floor)

Photos: Mariliis Rebane




In the Old World I Wanted Other Things as Well (2020)

Installation including sculptural elements and text.
Marble, sand, tiles, fabrics, steel, salt, plywood, beeswax.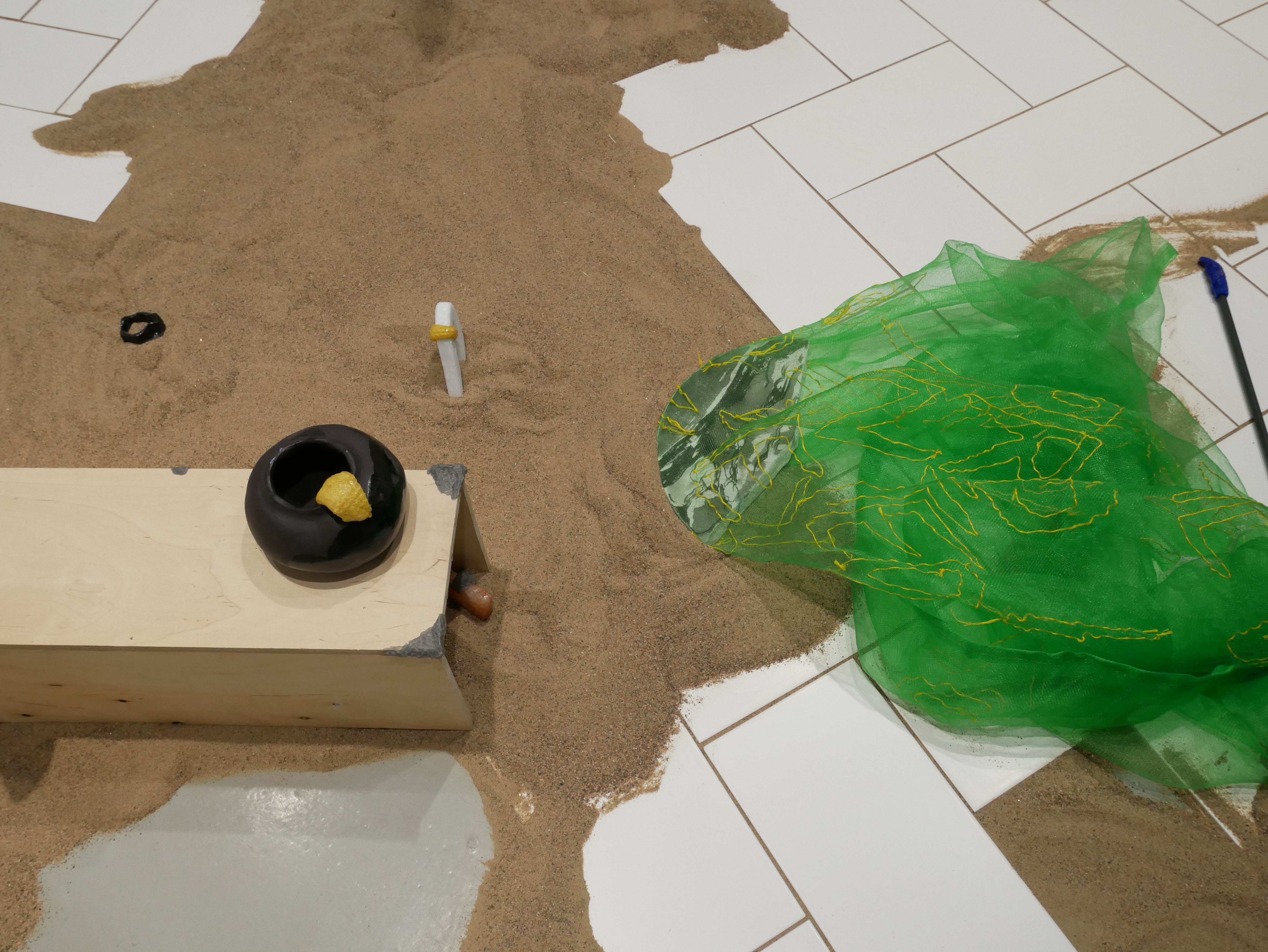 Point Nemo (2018)

Recycled Finnish plywood, recycled tiles, sand, projected video with sound.

Text reader: Ina Forsman
Text: Iisa Lepistö
Sound Designer: Veli Byström
Sound recording and editing: Atte Kantonen



Photos: Petri Summanen


2 x 2 (2016)

Finnish plywood, recycled tiles, recycled plexiglass.



Photos: Adelina Korkala